There has been an increase in optimistic outlook about mental health in the workplace in the past years. Nevertheless, a lot of companies are slow to put in place mental health worker strategies for the wellbeing of their staff. Learning the benefits of mental health wellbeing support in the workplace and using them could be the edge your organisation requires. Giant companies such as Pixar, Google, and Facebook are known for their costly mental health wellness initiatives, also 'what is mental well-being?' and 'what is mental ill-health?'. Nevertheless, are there advantages of employee mental health support strategy for smaller companies? The answer is yes, putting in reasonable adjustments to mental health support works! Mental health in the workplace UK does not need to be expensive. Less investment could generate efficient results. This
study
has provided different reasons workplace wellness pays back, together with 'mental health back to work support.' Indeed, it's difficult to measure the payoff in monetary value, even though there's certainly a return on investment. Below are some mental health wellbeing in the workplace ideas you can use today.
The culture of change starts with the CEO's and their behaviour
An organisational change could begin at the bottom through individual employee behaviour. Nonetheless, it will always fall short without assistance from the people on top. Employee's mental and physical health wellbeing is a concern that CEOs and other executives should not take lightly. However, putting that into practice could be complicated even if a CEO believes in prioritising wellbeing at the workplace. The workload for a CEO and the energy and time they spend is overwhelming. Without a strategic plan at hand to make it more adaptable, the good intention will fall short. Some ideas on how CEO's could promote health wellbeing at work:
Support employees when they concentrate on their wellbeing
Be vulnerable. Admit when your mental health is a struggle
Provide the best healthcare plans you could offer
Combine personal health experience along with ROI of programs
Get rid of the taboo from taking a nap once during the day
Prioritise taking time off and unplugging while away from your desk
Taking responsibility and ownership will create a climate that will enhance the mental health of everyone in the workplace
A healthy workplace environment is perfect when it comes to keeping a positive spin in a stressful situation. The most vital thing that impacts employee pleasure and creativity, how efficient and productive they could be, boils down to their working environment. Everybody has personal concerns and
mental health news uk
will give you the updates you need. It's only human that some personal emotions get carried into the workplace. As much as possible, try not to overlook them but find the core of the issue. Be a sympathetic employer by showing your staff you care. Your employees might come into work frazzled and uncomfortable because of a passing family member, or they have had an awful weekend. Show kindness and be there for them. You don't need to sit by your employees throughout the day. But by showing you care about the progress of the company but also care about their wellbeing, saying your doors are open for them, and dropping them an email is enough. Take note that reassuring workplace culture is the groundwork of a healthy workplace setting.
Job versus personal resources
When workers are struggling with physical or emotional concerns, they call in sick often. They possibly aren't working at their most productive level even when they're in the office. When you concentrate on keeping your employees healthy, you can see an improvement, and team members put all their efforts into their projects. Therefore, it saves employers money in the end, as the employees are productive at work, and the business will become successful.
Risk prevention
People take note of your employee's workplace stress, and if they are coping with their work-life balance. This approach leaves people to acknowledge that the company you work for cares for them, and they are open and honest about their struggles. Taking a preventive approach to wellbeing allows people to take control of their health and manage illness before they become critical health issues. Health risk prevention programs provide solutions in the context of mental health wellbeing in the workplace. It takes into account the job, the worker, and the environment to prevent unnecessary illness or injury.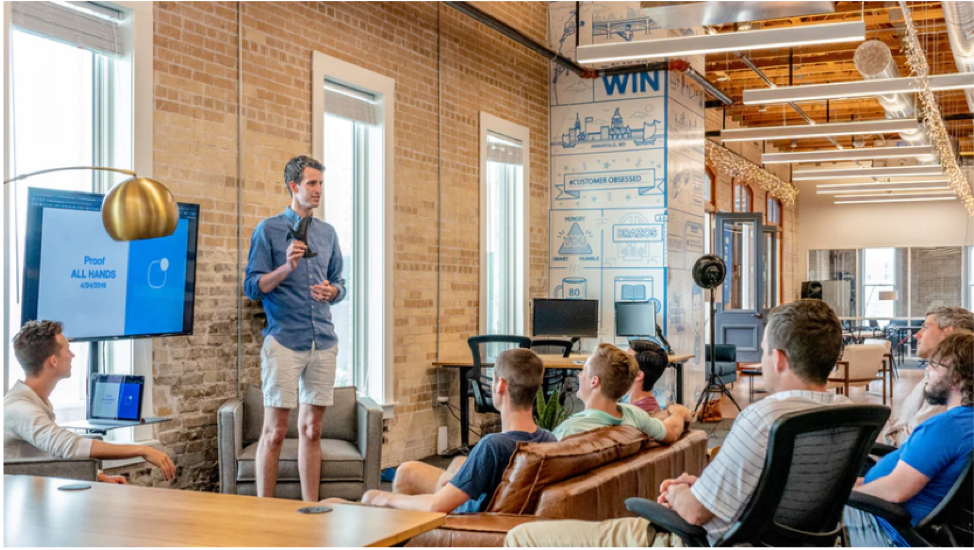 Excellent mental health back to work support is one, which determines and embraces employees for their unique skills and individuality. It's one that offers a setting that addresses mental health worker's wellness and enables employees to work in a way that suits their requirements. Establishing a healthy workplace doesn't need to be costly or challenging. Remember, wellbeing is a foundation for productivity, and it will affect your overall business results. It's not going to make all your worries go away, but it's going to help you build a workplace culture of health. It will increase and sustain employee morale too.
Do you need Stress Resilience Coach who can help you to feel stress-free? If so, feel call Andrea Smith MSc Psych to book a consultation. By helping you deal with your stress, find fresh perspectives: Making your life better! Click
here
to know more!